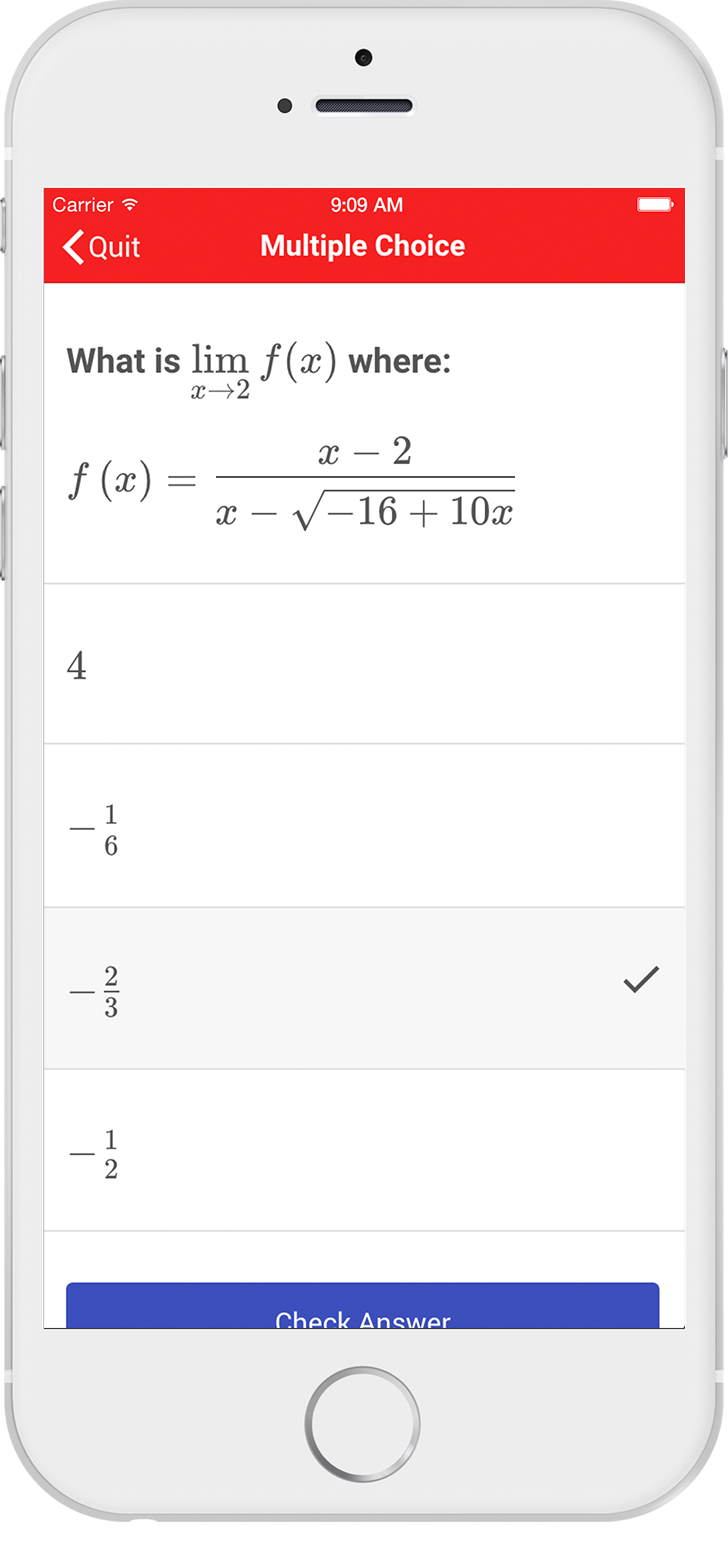 Questions designed to help you learn tough concepts and get you ready for your tests and exams.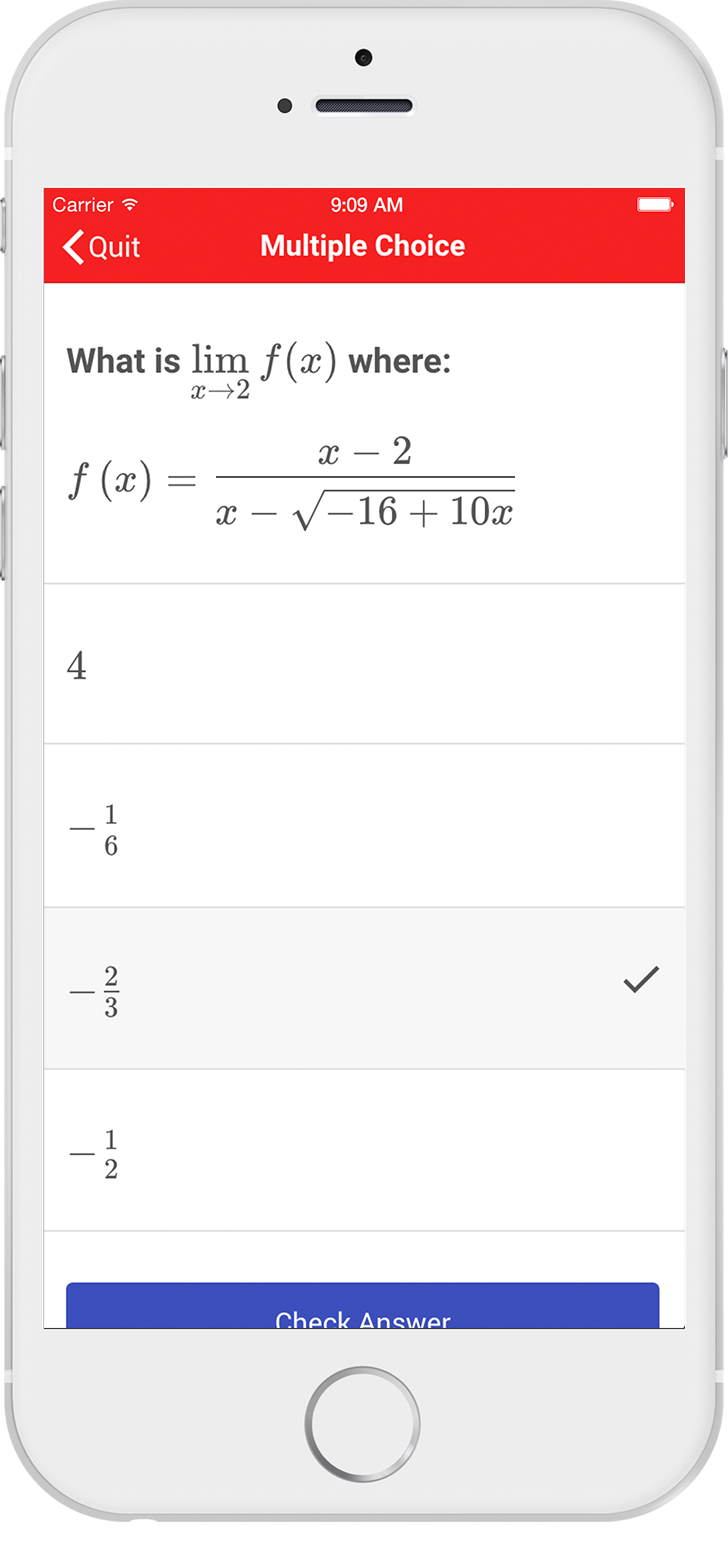 Get immediate feedback as well as step-by-step explanations to help you improve your understanding.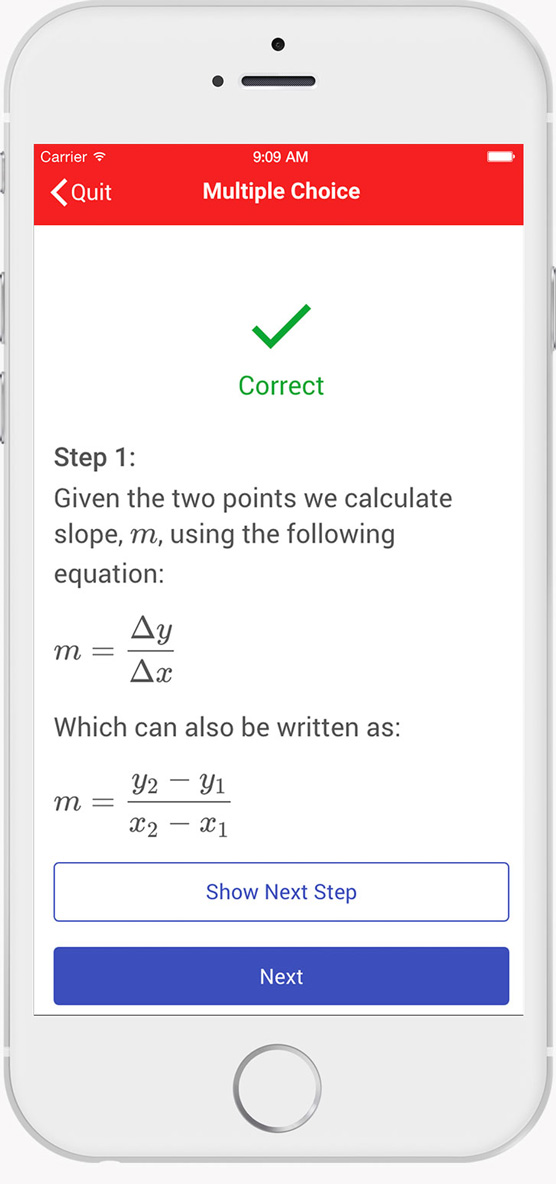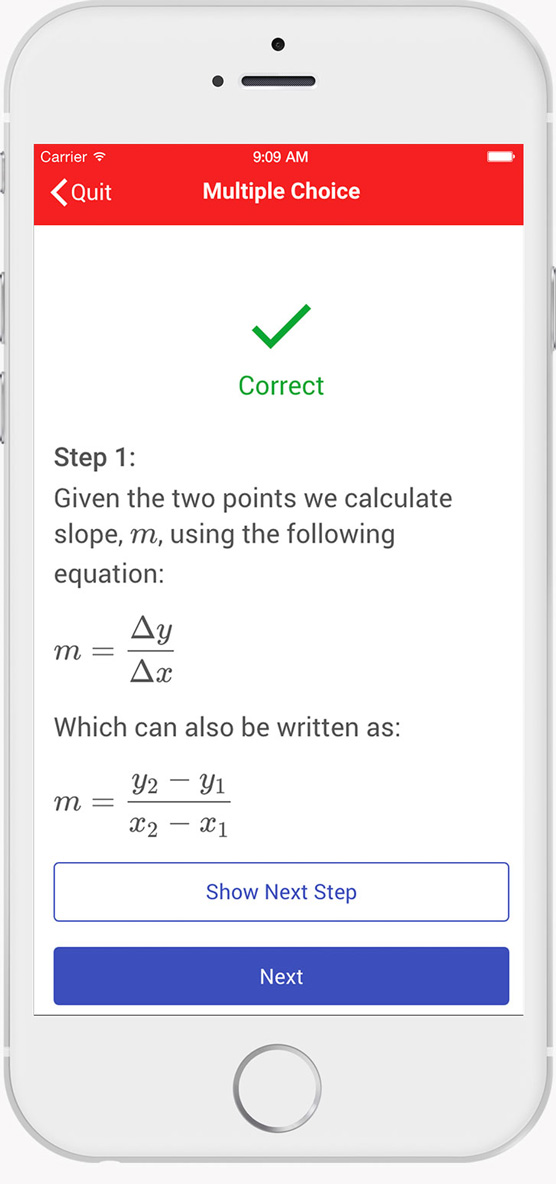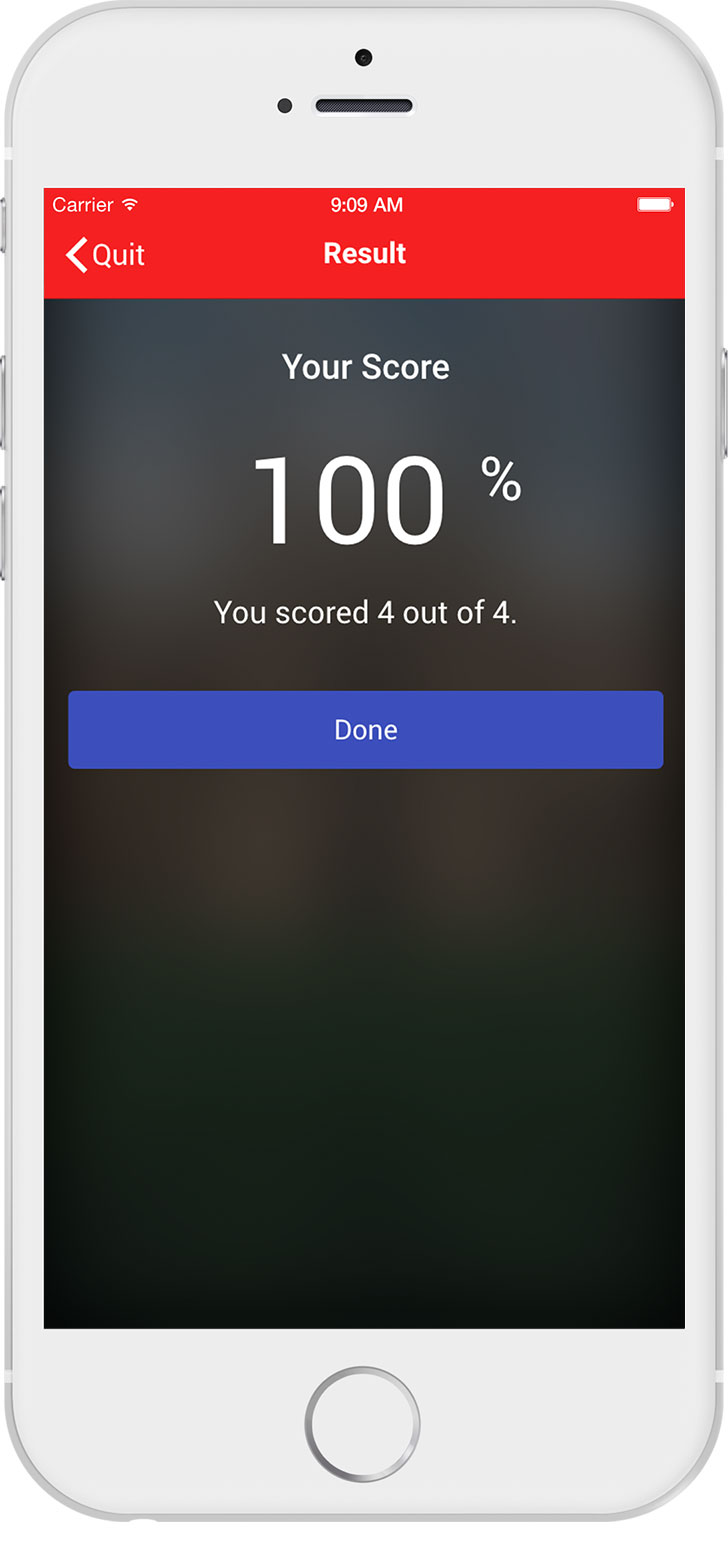 Designed to allow you to study on the go at anytime. Practice in advance or right up until you write your exams.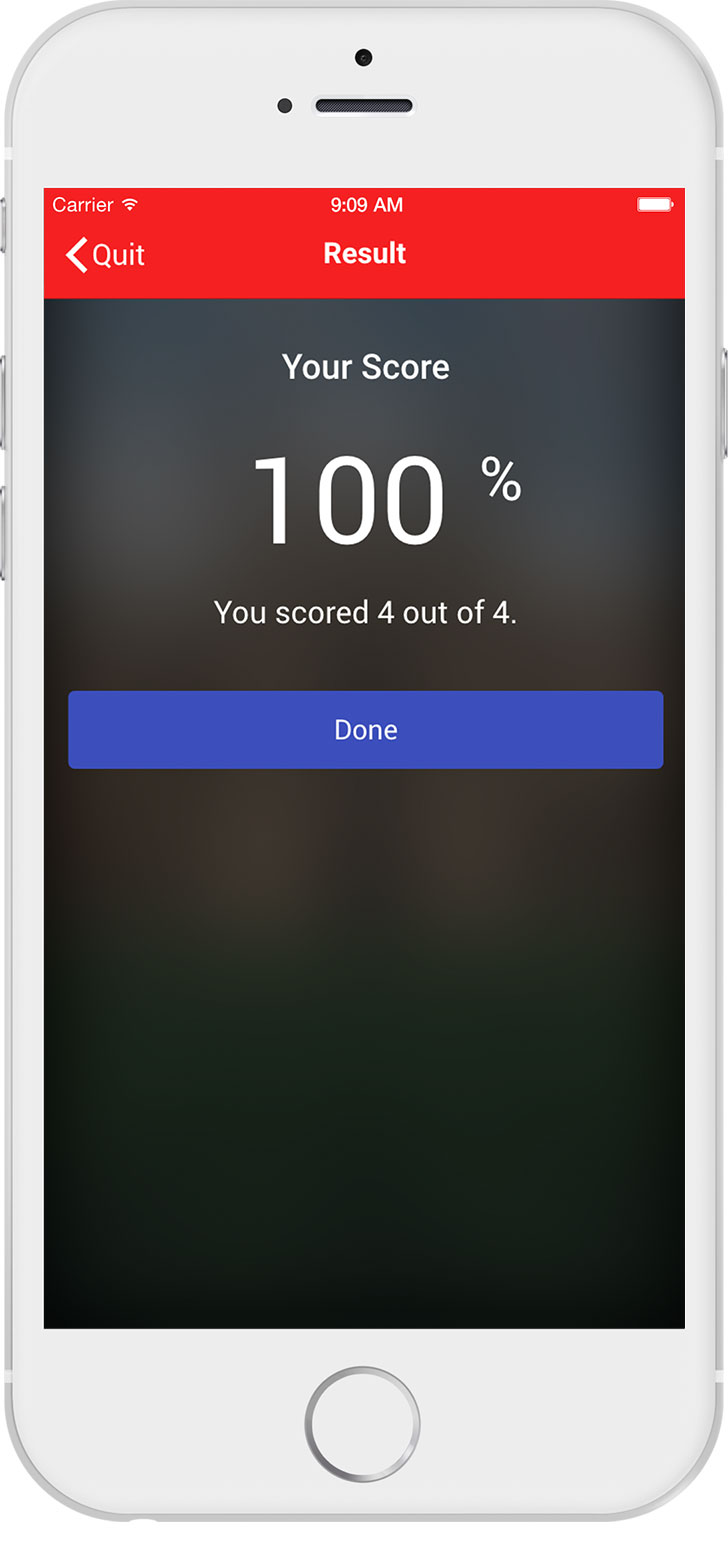 Billions of Possibilities
Dynamically generated questions provide endless opportunties for practice and building confidence.