Driven by passion to help every student succeed academically, Minute School is a cross-platform software application that helps students get better marks in minutes. With a concept-focused teaching structure, Minute School provides short lessons, practice questions and AI-assessed feedback for your school's courses. Schedule your exams and study from expert reviewed content, making exam prep easier than ever!
Minute School offers short lessons and study questions for your courses at your school! You can even add your own course section, professor and questions to personalize your Minute School account even more. Study the whole course, or study individual concepts; Minute School works for you.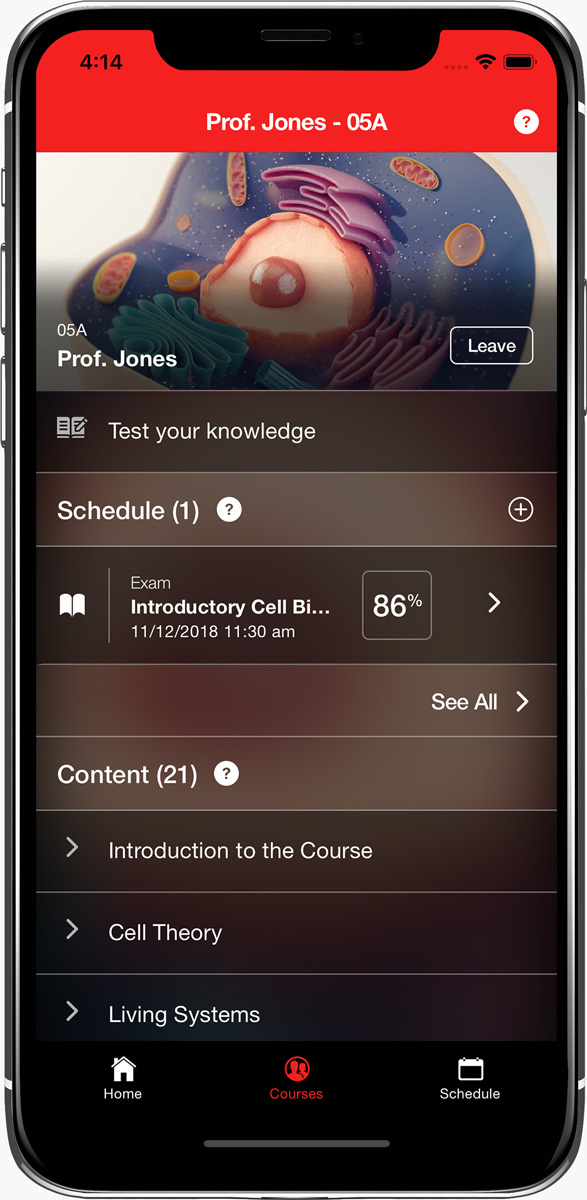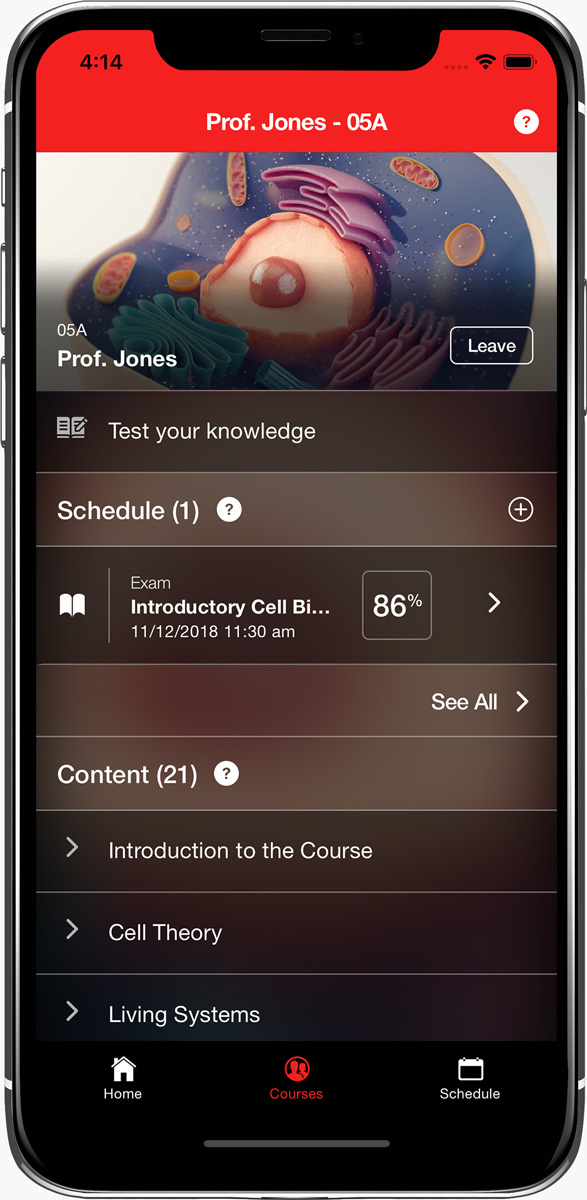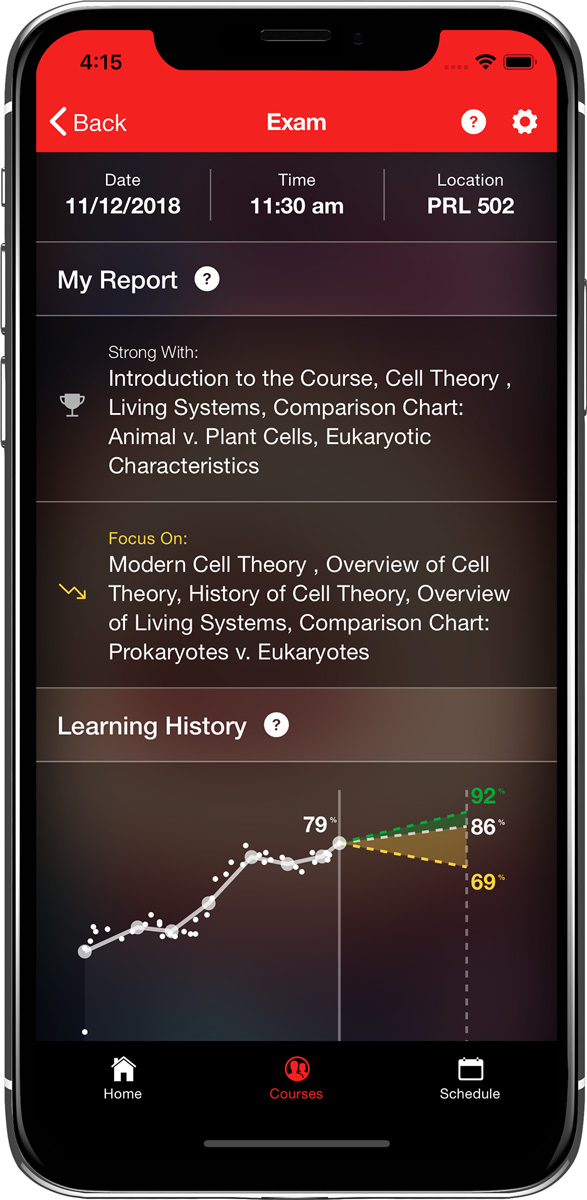 Minute School's learning assessments are powered by an AI system that adapts to you. Our AI system assesses your progress and comprehension; it then tailors the next questions to make sure your studying is as efficient as possible, focusing on the concepts you know the least to improve knowledge retention.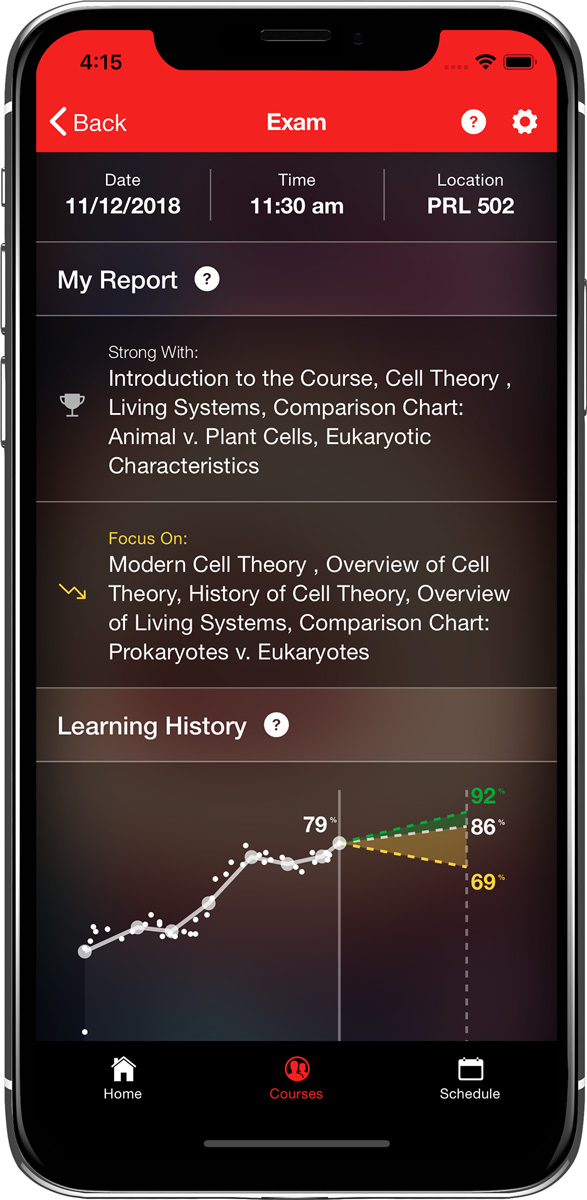 Minute School's platform is free to use. You get 3 video lessons/day and 10 minutes of practice questions/day for free! Our Pro subscription, starting from $2.99/month, with a two week FREE trial, allows you unlimited access to all our lessons and all our practice questions, all the time.
Free Subscription
Always:
10 minutes of practice questions/day

3 video lessons/day

Limited AI analytics

1000s of questions

AI powered studying

Access on all devices

Exam reminders and alerts
Pro Subscription
Starting at:
Unlimited practice questions
Unlimited video lessons

Full AI analytics

1000s of questions

AI powered studying

Access on all devices

Exam reminders and alerts
Minute School works on any device connected to the internet; you can study anytime, and anywhere – on your phone, laptop or tablet. Your progress transfers across all of your devices.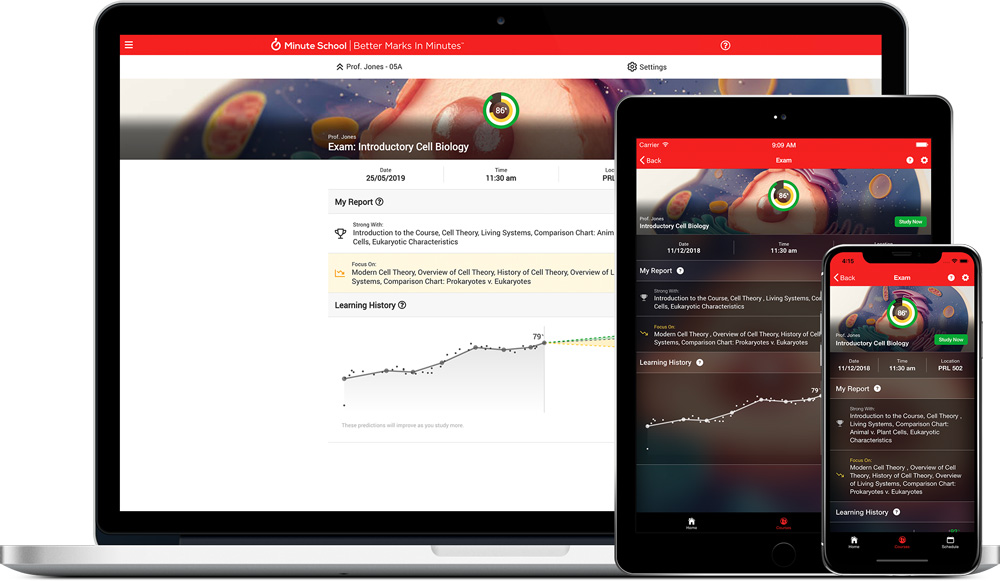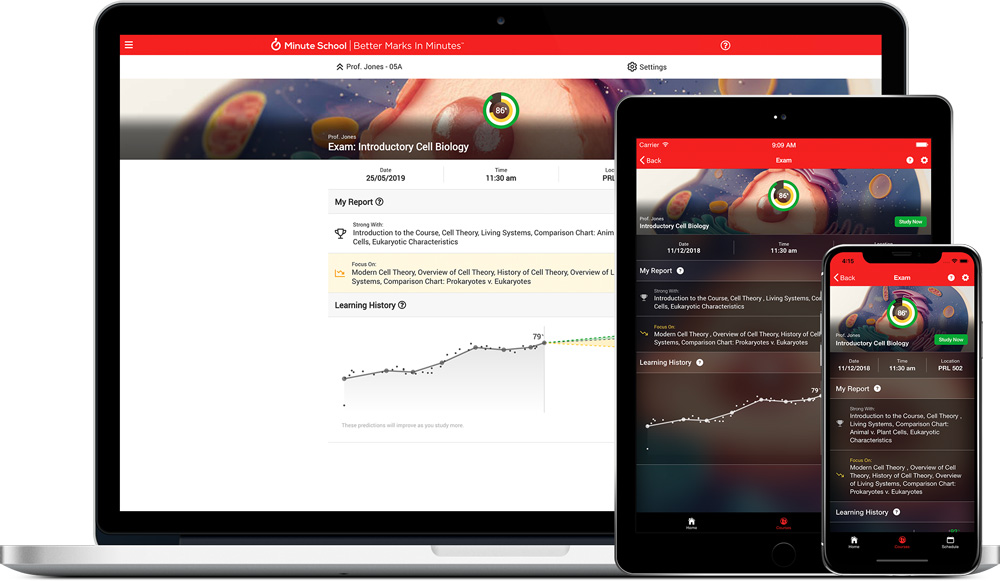 Minute School courses are reviewed by PhDs and subject experts, ensuring high quality content. You can also create your own questions, review others' content and build a community in your course.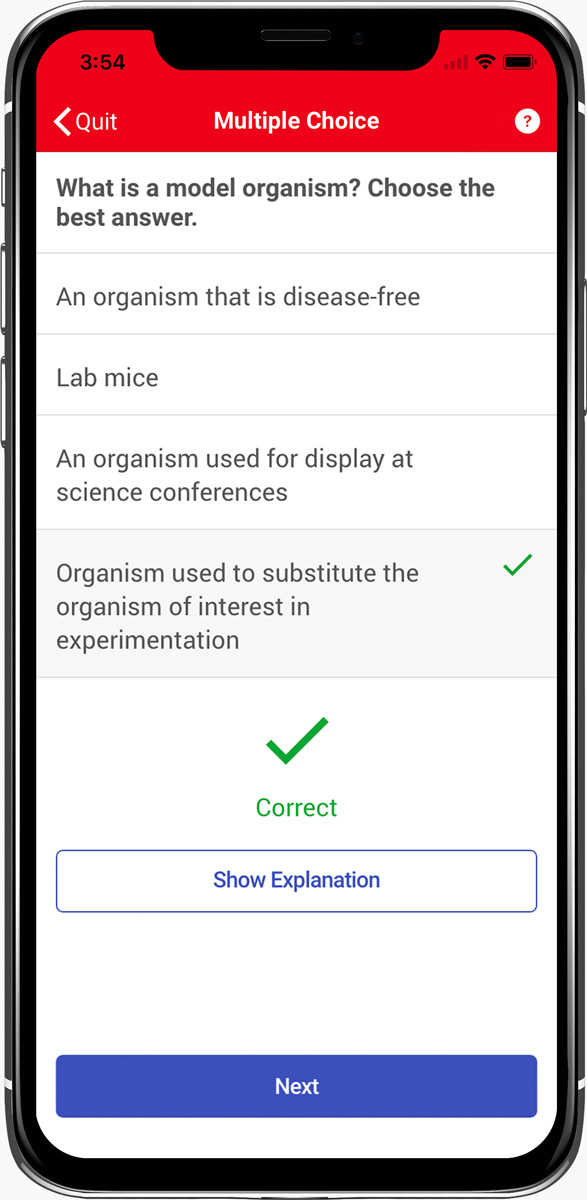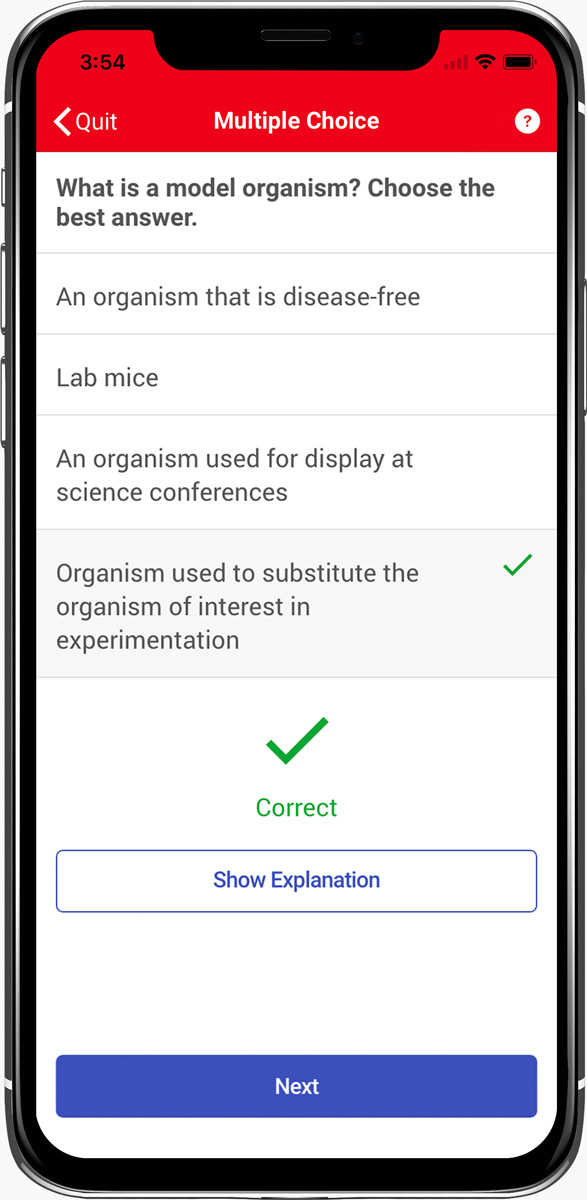 Add your exams and midterms to your schedule to receive reminders and keep track of important dates. Minute School can track your study habits and even generate a predicted mark for each upcoming exam.
Start Studying, Start Succeeding!


We started with a goal to help the student of today. We needed to be different and had an audacious goal: assist University students in creating University level courses for their peers. We combined the raw underappreciated knowledge and capabilities of students with an innovative mobile platform and artificial intelligence. The result? Personalized courses that help students get better marks in minutes available anywhere and anytime.
That's just the start.
Tushar Singh
CEO/Founder
Favorite Subjects: Calculus, Economics, Physics, Chemistry
Laurie Paleczny
VP Business Development
Favorite Subjects: Math, Music, Biology, Chemistry
Rose Bendix
Director of Content
Favorite Subjects: Education, Psychology, Biology, English
Jon Hines
Web Developer
Favorite Subjects: Physics, Calculus, Mechanical Design, English
Kyle Dekker
Web Developer
Favorite Subjects: History, Geography, Languages, Biology
Courtney Martinec
Digital Marketing Assistant
Favorite Subjects: Chemistry, Biology, Psychology, Kinesiology
Hayley Canning
Digital Marketing Assistant
Favorite Subjects: Chemistry, Marketing, Economics, Art
Alex Sharp
Digital Marketing Assistant
Favorite Subjects: Biology, Chemistry, Accounting, Marketing
Tracy Mcallister
Digital Marketing Assistant
Favorite Subjects: English, History, Art, Drama
Amy Paleczny
Junior Marketing Assistant
Favorite Subjects: History, Creative Writing, Psychology, Law
Benjamin Bonsma
Digital Marketing Assistant
Favorite Subjects: Anthropology, History, Business, Music
Jessica Blenkarn
Digital Marketing Assistant
Favorite Subjects: History, Creative Writing, Marketing, Speech Communication
Nathan Pacey
Digital Content Creator
Favorite Subjects: Physics, Accounting, History, Music
Braedon Lehman
Digital Marketing Assistant
Favorite Subjects: Communications, Psychology, Art, Philosophy
Michael Stere
Digital Marketer, Content Curator, & Creator
Favorite Subjects: Chemistry, Marketing, Physiology, Anatomy
Laura Thomson
Digital Course Content Creator
Favorite Subjects: Psychology, Arts, Health, Biology
Victoria Wilkes
Micro-Course Developer
Favorite Subjects: Chemistry, Biology, History, Math
Cheryl Yang
Digital Mathematics Education Expert
Favorite Subjects: Statistics, Math, Art, English
Sarah Doyle
Micro-Course Developer
Favorite Subjects: Psychology, Sociology, Art, Statistics
Rachel Avram
Micro-Course Developer
Favorite Subjects: History, Music, Geography, Algebra
Zora Chen
Micro-Course Developer
Favorite Subjects: Biology, Languages, Psychology, History
Krystel Ametepeh
Micro-Course Developer
Favorite Subjects: Criminology, Economics, English, Psychology
Ismaiel Zawawi
Micro-Course Developer
Favorite Subjects: Biology, Chemistry, Kinesiology, Psychology
Kate Stericker
Micro-Course Developer
Favorite Subjects: English, Philosophy, Economics, Sociology
Jasmine Patel
Micro-Course Developer
Favorite Subjects: Chemistry, Calculus, Sociology, Computer Science
Anya Forestell
Micro-Course Developer
Favorite Subjects: Physics, Astronomy, Calculus, Algebra
Ana-Maria Nica
Micro-Course Developer
Favorite Subjects: Biology, Chemistry, Calculus, French
Amina Safdar
Micro-Course Developer
Favorite Subjects: Biology, Philosophy, Greek, History