Better Marks In Minutes

TM
Exam style questions for
Anywhere. Anytime.
your courses.
Exam Prep To The Last Minute
Study at home, on the way to school, or a quick refresh just before the exam.
1000's of Practice Questions
The best way to study for an exam is practice, practice, practice. We have thousands of questions for your courses.
Start for Free
Sign up now to get exam style questions in your pocket. New content and questions are added daily.
Minute School offers exam preparation and daily reminders to help you prepare for your exams and achieve better grades.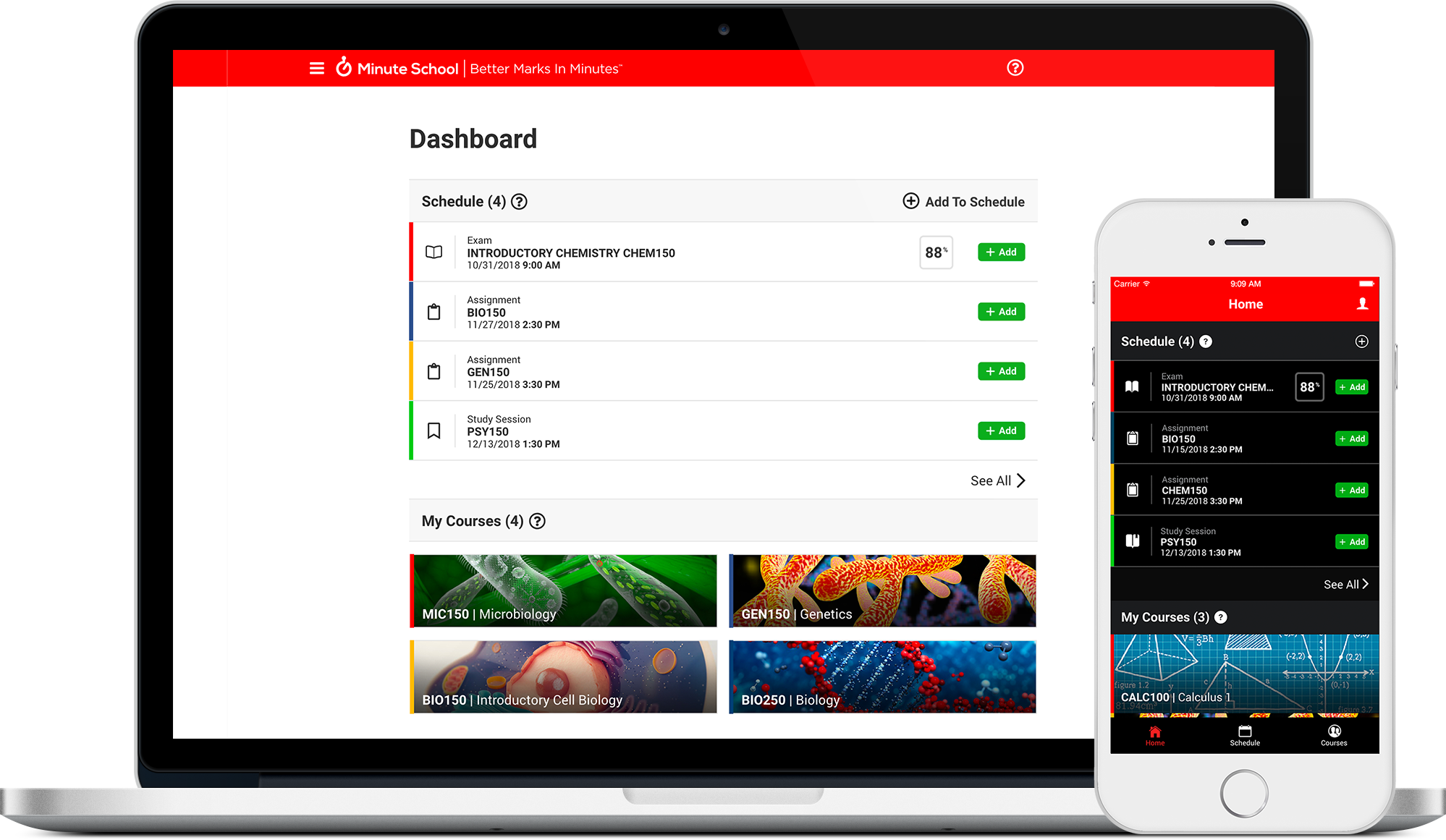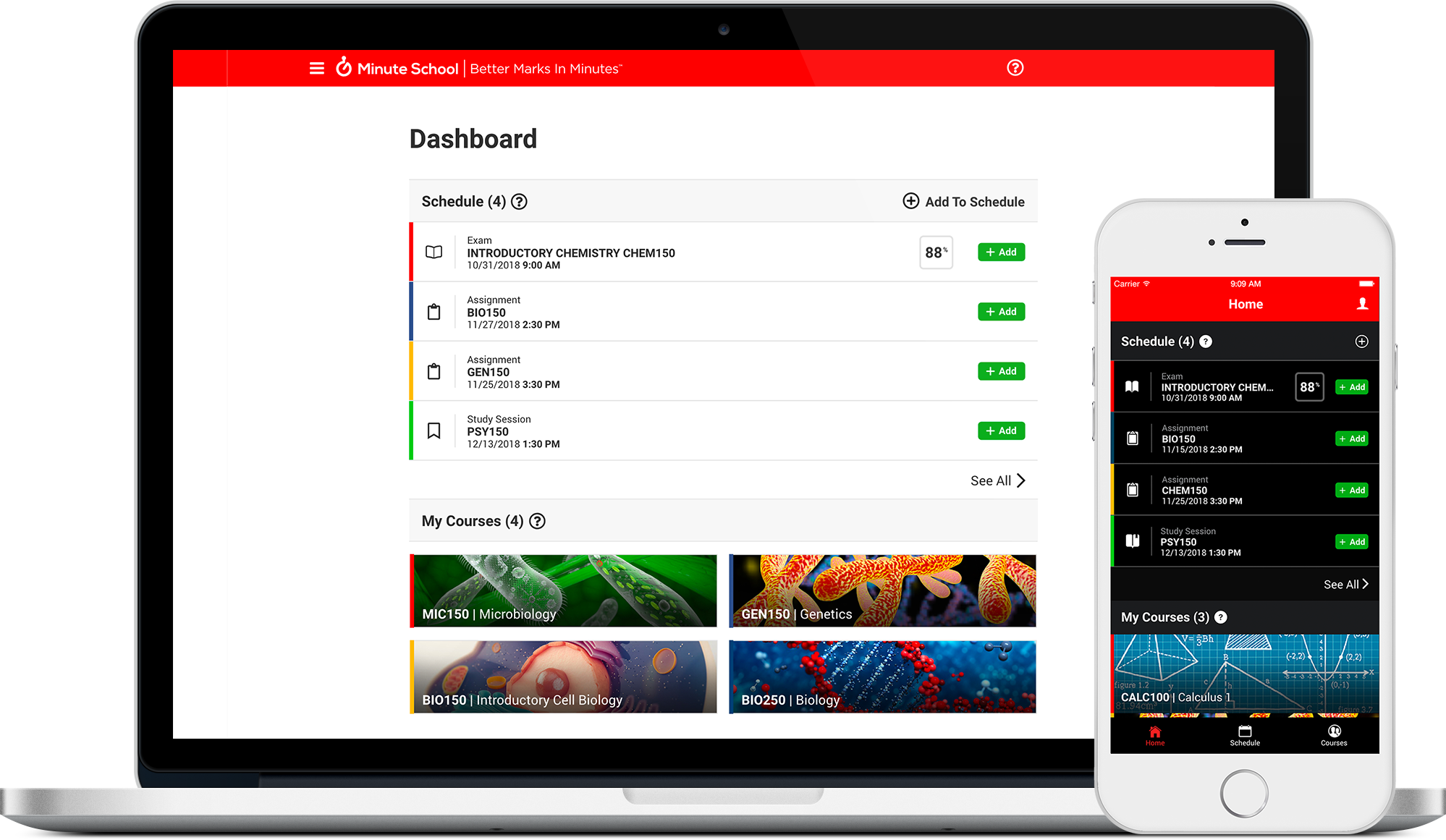 It's Exam Season, Start Now!