Welcome to Minute School
CHM 1301 Students!
Minute School is a mobile and web app that has practice questions and short videos for CHM 1301. We have partnered with your Professor to give you free access to our pro-subscription for the term!
Sign up with this link to get unlimited access to the hundreds of practice questions and videos we have specifically for CHM 1301.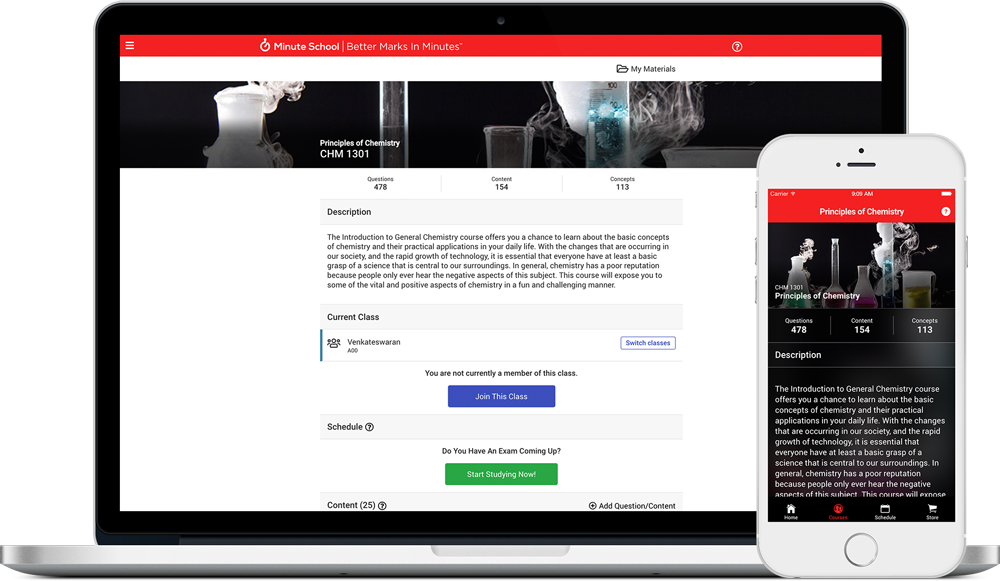 Get a Free Pro
Subscription!
Minute School is also available on mobile – take your studying with you.
If you have any questions about the access code, logging in, or anything else involving Minute School, please email support@minuteschool.com. We would be happy to help.